GUA DAMAI EXTREME PARK 
-
Gua Damai is located in Batu Caves, SELANGOR. "GUA" means cave and "DAMAI" means serene, peaceful. Gua Damai is about 20 minutes from the heart of Kuala Lumpur. Gua Damai Extreme Park.
Gua Damai provides an eco-recreational cum educational outdoor activities which will take you to the adventure world of the obstacle rope management that you never forget.
Gua Damai is a place where you can enjoy trekking, lean the traditional herbs, caving and via obstacle rope management. Test your agility, challenge your fear. hiking, scrambling, crawl, squeeze and glide our longest Zip Line in safety way while appreciating the wonder of Gua Damai 
Situated behind the Batu Cave hill, the best climbing site and shall be the first of its kind. It has more than 120 bolted routes with grades ranging from 5 to 7's, making it suitable for newcomers to the sport. There are also two (2) other natural protection route, good for learning how to use the natural protection devices used in rock climbing.
The area has basic amenities such as a toilet, bench, dustbin, kiosk, table and lighting for night climbing. On the right side of the area is a playground for those who bring along family. The height of the small hill of Gua Damai offers an exhilarating view, comparing the vast different of setting in a village and the urban city of Kuala Lumpur.
Before climbing or any begins any activities here, you are advice to get a permit. No entrance fees, but compulsory to register "GUEST BOOK" at our office during operation time from 9am to 6pm every day. Night climbing and Cave climbing is allowed.
Glide the Zip Line and experience and must be tried out. Starting out from the Crystal Cave, under the shady leaves, the view opens up to a panorama of a clear forest and limestone. Gliding on a speed of 20 second/40km per hour, that gets your adrenaline flowing, your heart pumping like it is going to pop and it slows to a perfect smooth landing. 
OPENING TIMES
Mon

9:00-18:00
Tue

8:30-18:00
Wed

8:30-18:00
Thu

8:30-18:00
Fri

8:30-18:00
Sat

8:30-18:30
Sun

8:30-18:00
*We Open All Holidays"
A Gift for The Best
Birthday coming up? Get Gua Damai suprise..gift.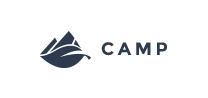 A Gift for The Best
Birthday coming up? Get Gua Damai suprise..gift.